Magnetic Car Signs in Marianna, FL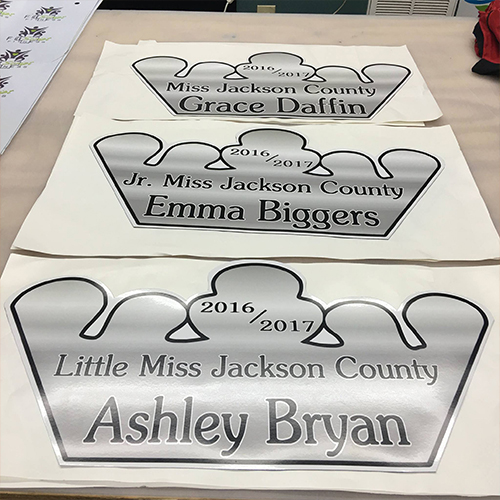 Want to turn your vehicle into a mobile billboard, but don't want to wrap the entire thing? Custom magnet signs in Marianna, Jackson County, Cottondale, and Greenwood, FL are a more affordable, less intensive option for turning your car into a mobile vehicle.
Southern Mobile Media Group can help you design, print and affix vehicle magnets to your vehicle, for a mobile message that'll get people's attention. Our magnets won't harm your car and will look great, giving you a quick way to market your messaging.
Affordable advertising that's prolific! Any business can capitalize on the benefits of magnetic car signs, increasing exposure and brand awareness every time you hit the road. Because they're on your car, your advertising goes wherever you do!
Why Vehicle Magnets?
If you're interested in boosting your mobile advertising opportunities, ask us about magnetic car signs in Marianna, FL. We'll be happy to explain the many benefits of custom magnet signs, so you can capitalize on them each and every day. Some of the great reasons to invest in vehicle magnets include:
They're a one-time cost with continued return on investment
Magnets have great UV resistance and will hold up to weathering over time
Vehicle magnets won't damage your paint job or auto body
They're easy to install and remove whenever you want, for advertising on-demand
Vehicle magnets are the best of both worlds
Promote Your Professionalism
Affix a well-designed vehicle magnet to your car and instantly improve the professional appeal of your company. It's a great way to instill customer confidence when you show up to do business, and increase your brand exposure when you're driving to and from work sites. It's like a uniform for your car, showing everyone you have a professional approach to doing business.
Easy, Effective Vehicle Magnets
For custom magnet signs that look great and are easy to install and remove, choose Southern Mobile Media Group. We design and proportion vehicle magnets for all types of vehicles, to ensure your logo, graphic or message looks great. Contact us today at 850-526-7446 to discuss magnetic car signs, tags, wraps, and graphics.